Good e-Reader Shopify Store
Dasung Paperlike Color E INK Monitor
Regular price
$2,000.00
$0.00
Unit price
per
Paperlike Color features the latest 25.3-inch Kaleido 3 color E-ink screen, capable of rendering 4096 colors with higher reflectivity. Additionally, it incorporates the exclusive DASUNG X-Color Filter technology, developed specifically for color E-ink Monitor, delivering exceptional performance in terms of color contrast, vibrancy, text darkness, and dynamic effects on the screen.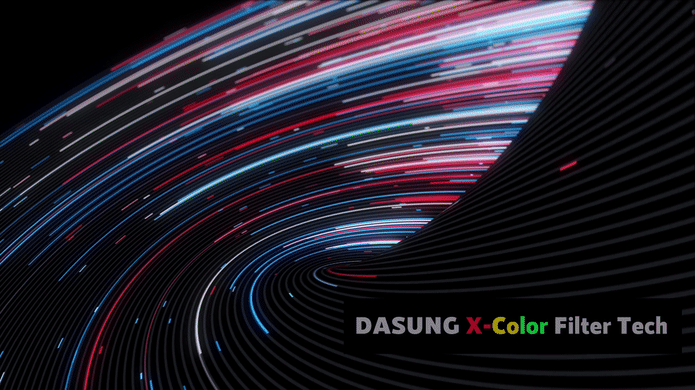 Color E-ink Technology seamlessly combines the advanced and industry-leading advantages of DASUNG 9 years E-ink displays, including reduced eye strain and lower power consumption, with the introduction of vibrant color. Color E-ink innovation strikes a harmonious balance between the vivid hues found in conventional screens and the soothing readability associated with E-ink. Color E-ink screen presents rich, lifelike colors on a paper-like canvas, delivering a visually appealing and eye-friendly option for diverse scenarios.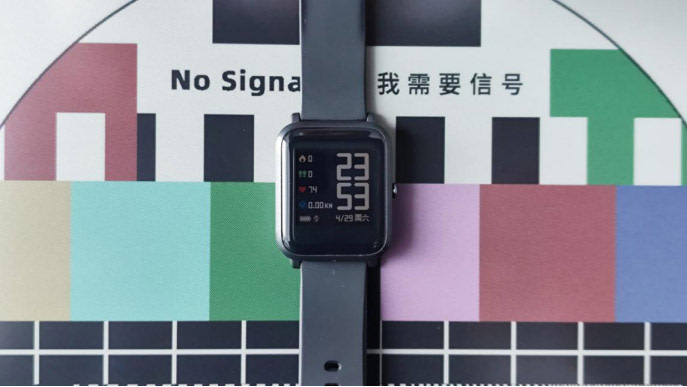 Paperlike Color incorporates DASUNG Turbo Ultra-speed Refresh tech, ensuring ultra-fast refresh rates and minimal latency. This innovation tech ensures smoother browsing, document editing, online learning, and animation viewing. Even mouse movements are more responsive, providing you with a seamless and enjoyable user experience.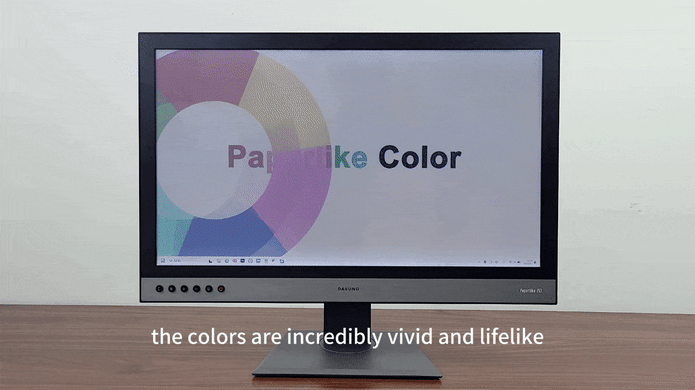 Paperlike Color comes with a large size front-light version which is one & only by DASUNG, other company doesn't have. Featuring DASUNG's exclusive super-sized and even front light technology. This allows you to enjoy the paper-like eye-friendly display effect even in the evening and at night. The frontlight can be totally turned off and the brightness and color temperature of the front light are adjustable, providing you with the flexibility to meet different lighting conditions and preferences.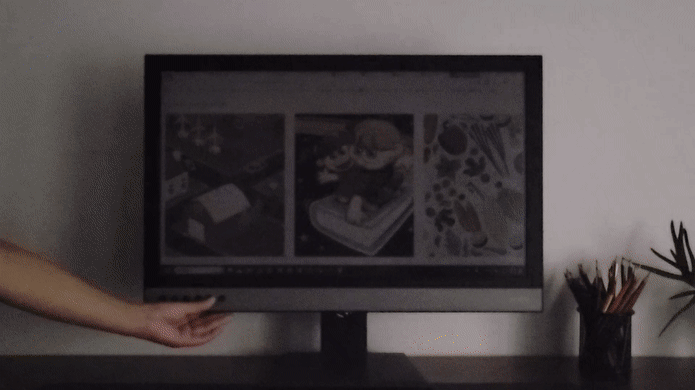 With 2.4G+5G dual-band transmission, Paperlike Color curved screen version ensures ultra-low latency and a more stable video signal. It supports Miracast/AirPlay wireless transmission technology, allowing seamless connections with computers, smartphones, and other devices. Say goodbye to tangled cables and enjoy a clutter-free workspace.
(The Dark Knight version, paired with the gift DASUNG Cast, supports wireless display functionality)
With Paperlike Color, vibrant and captivating colors come to life, immersing you in a richer and more dynamic visual experience. Whether you're browsing the web, editing documents, coding, watching videos, or delving into stock market analysis and research reports, this innovative color display enhances your work, study, and creative endeavors, elevating them with its exceptional features.
Present your documents, spreadsheets, and presentations with rich colors for enhanced visual impact, highlighting key information, improving work efficiency and getting more knowledge.
Display code with various colors for improved readability and coding efficiency. The clear visual effects reduce eye fatigue, allowing you to focus on coding and debugging.
Clearly display stock trends, data charts, and research reports to help you accurately analyze market information. The high-quality color representation enables you to capture key details,make informed decisions and get more fortune.
Enrich course content with vibrant colors to stimulate your learning interest and enhance engagement. The vivid and high clarity paper-like facilitate better understanding and memory retention.
Inspire creativity with accurate and vibrant colors. Transforming web browsing into a creative journey with lifelike hues and immersive visual effects on the color E-ink display.
Paperlike Color Comes in Two Versions: Dark Knight Version & Curved Screen Version
Dark Knight Version – Where Elegance Meets Futuristic Innovation
Embodies elegance and futuristic technology. Its sleek black casing harmonizes perfectly with the vivid color ink screen, creating a captivating visual impact. Seamlessly blending fashion and technology, it exudes sophistication without unnecessary ostentation. Subtly refined, it epitomizes both taste and quality, making it the ultimate choice for those who appreciate the finer things in life.
Curved Screen Version –Where Beauty Meets Design Excellence
Experience the perfect fusion of beauty and design with Paperlike Color. Meticulously crafted using the Unibody metal molding process, its seamless integration of metal exudes a premium texture. The 4000R comfortable curvature complements the sleek exterior, offering an expansive viewing angle. With its slim profile, measuring just around 8mm at its thinnest point, it showcases a minimalist yet exquisite design aesthetic.



Enhanced Multitasking:
Unlock the power of versatility with Mirror & Extend Display support! Whether you're multitasking or presenting, Paperlike Color has got you covered.Optimized for Your Convenience:
Unlock new possibilities with the flexibility of Landscape & Portrait Display. Adapt your viewing experience to suit your needs effortlessly. Explore and experience the freedom of the Paperlike Color World.
Paperlike Color offers advanced image algorithms, allowing for three-dimensional adjustments that guarantee a pure and customized display tailored to various applications. The inclusion of physical buttons ensures straightforward and efficient control. For added convenience, these buttons can be paired with a 2.4G wireless remote control, enabling effortless one-handed operation.
In terms of connectivity, Paperlike Color leaves no stone unturned. It supports an array of video interfaces, including HDMI, DP, and Type-C, ensuring seamless compatibility with a wide range of devices. Furthermore, it boasts dual-channel speakers that deliver immersive audio effects, providing you with a lifelike audio experience like no other.
Trust Us– The Physical Buttons are More Direct, Convenient, and Practical– One Touch Away

Paperlike Color comes equipped with a robust suite of intelligent assistant software, offering a plethora of exciting features right at your fingertips. From scheduled screen cleaning to intelligent mouse tracking, you'll have access to a host of fun and useful functions to enhance your experience.

Paperlike Color features a 10cm x 10cm VESA international standard mounting hole, making it compatible with VESA mounts. Additionally, it can support mechanical arm mounts, giving you the flexibility to create a comfortable viewing posture that suits your need.
---
Share this Product