Good e-Reader Store
eOnebook Dual Screen 7.8" Manga e-Ink Reader
Regular price
$439.99
Sale price
$449.99
Unit price
per
The second generation eOneBook has dual 7.8 inch E ink displays, that opens and closes like a real book. The product was designed with manga cover art on the outside and on the spine, so you can put it on your shelf, and it looks like a real book. It is powered by 4 AAA batteries and are good for around 11,000 page turns. It weighs a paltry 1.1 pounds and  is easily portable.
Dual screen e-readers are very expensive, the PADMU and Gvidio are well over $1,500. This is a really good deal, compared to other dual screens on the market.
FOR MANGA LOVERS,
IMMERSE YOURSELF IN THE STORY.
We put the highest priority on enjoying the one particular manga as much as possible.
Immerse yourself in the story. Cherish your favorite manga for a long time.You can enjoy it not only reading but also storing on your bookshelf. eOneBook provides you such a wonderful manga experience.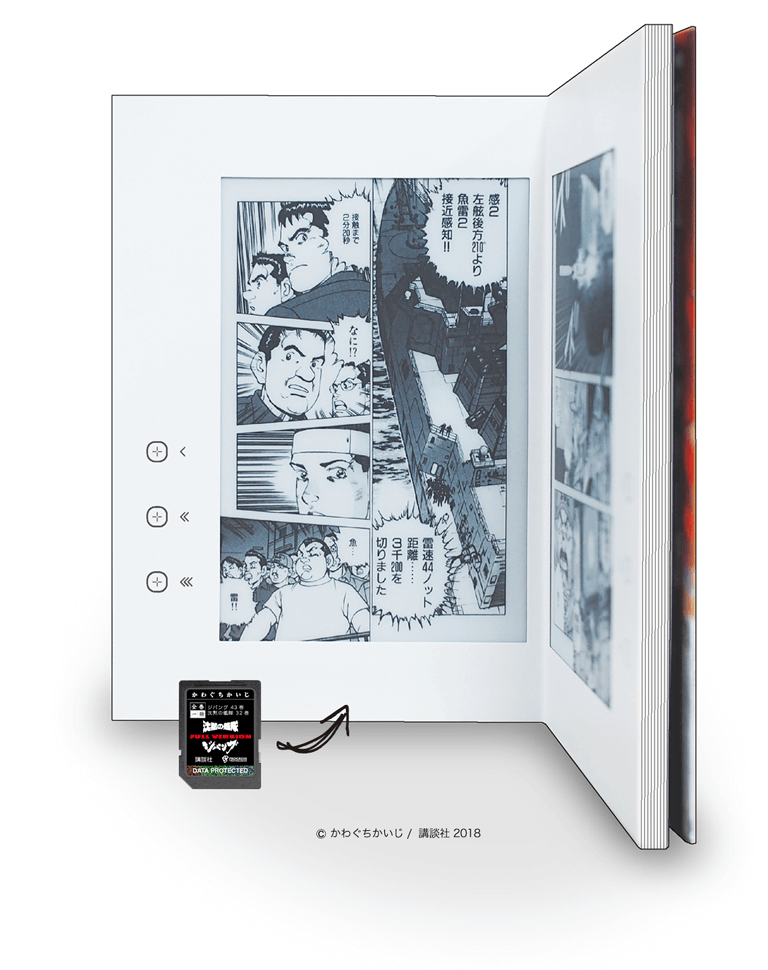 LOOK AND FEEL OF PAPER MANGA
eOneBook is made up of two ePaper displays enclosed in a paper casing. It makes you feel like you're reading a real book.
2-PAGE DISPLAY
Our 2-page display format showcases the dual-page spreads with maximum impact.
COLLECTIBLE E-MANGA
You can keep around your favorite manga and cherish it. eOneBook allows you to have the fun of owing even e-manga as your collection.
SIMPLE OPERATION
Open it to turn it on and close it to turn it off. No Wi-Fi needed. Powered by four AAA batteries. You definitely don't need to learn how to use it.
SD CARD SLOT
To read manga, insert an SD card which contains manga title. It allows you to swap manga titles which has been released as eOneBook series and read them on one device.
SPACE-SAVING
For those who are in danger of running out of space on your bookshelf, eOneBook gives you long-running manga series in one compact volume.
---
Share this Product
---
Liquid error (templates/product line 6): Could not find asset snippets/aio_reviewform.liquidLiquid error (templates/product line 6): Could not find asset snippets/aio_reviewlist.liquid