Mudita
Mudita Pure-Charcoal Black
Regular price
$459.99
$0.00
Unit price
per
The
Mudita Pure
 features a 2.84 E Ink Carta HD display with a resolution of 600×480 and 270 PPI. They are billing the screen tech as natural and less straining for the eyes. No more colorful icons that scream for your attention. Double the resolution of a typical feature phone screen, it's a whole new experience. Customized front light makes the screen visible in direct sunlight and in the dark, with significantly reduced blue light emission.
This device is a basic phone and not a smartphone. It was designed to receive phone calls and send text messages, with no distractions of social media. They did develop a custom app called Meditation Timer, which is basically a breathing exercise that will start and end with a pleasant deep, soft gong sound.
Their GSM module covers Europe, North and South America, Australia, Africa, and Asia. The module supports all currently used generations: 2G, 3G and LTE standards at the same time.
The developers outlined the design of this upcoming phone. "Pure was designed to be both simple and neutral. It will not interfere with your life too much, allowing you to unburden yourself from overly immersive technology. We took our inspiration from Japanese and Scandinavian design traditions combining ZEN aesthetics with nature itself. Comfortable to hold, the simple form brings to mind the shape of a stone."
A phone with an ultralow SAR value,
if you want to minimize your mobile radiation exposure.
Clean design
Minimalistic design for simple living. Pure was designed to be both simple and neutral. It will not interfere with your life too much, allowing you to unburden yourself from overly immersive technology.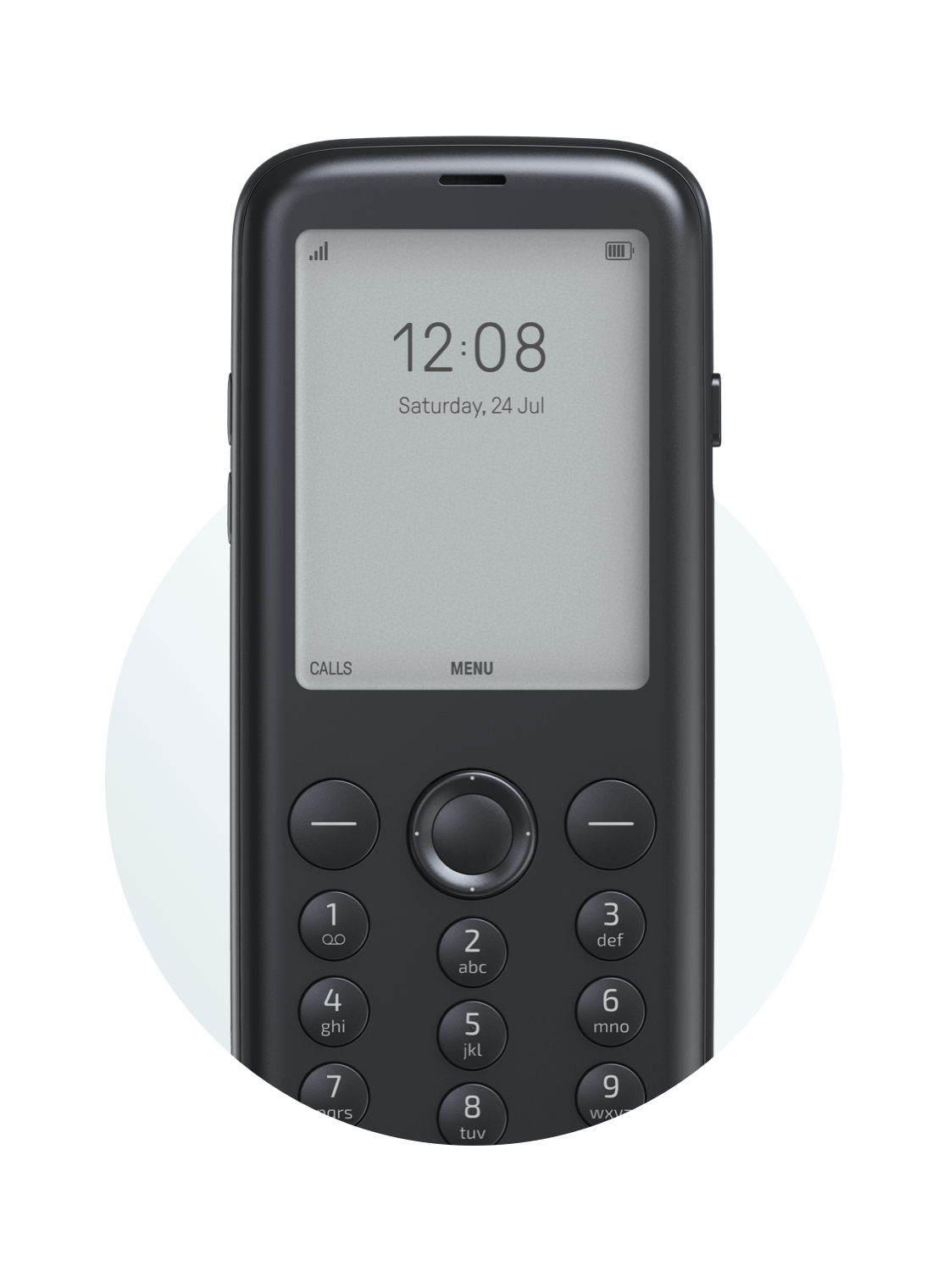 Easy to read E Ink display
Our modern, high density 2.84" E Ink display with a resolution of 600x480 and PPI of 270 and support of 16-grayscale makes the screen super easy to read in normal light (perfectly readable with no need for a frontlight in normal conditions). The screen has a pleasant, paper like, natural feel.
Customized display lighting
Pure's screen doesn't emit blue light directly into your eyes. Most smartphones dazzle us with a direct frontlight, whereas Mudita Pure has a special layer of reflective foil which guides the light directly onto the display. It is more neutral for your eyes and shouldn't interrupt your circadian rhythm.
Phone with ultralow SAR value
Mudita Pure is designed to reduce SAR (Specific Absorption Rate) value as much as possible. Laboratory tests have confirmed that Mudita Pure has lowest HEAD SAR value of any mobile phone on the market measuring at 0.06(W/kg). In order to achieve this, we've made our antenna with in-house shielding, using custom-developed technology, which we created in-house.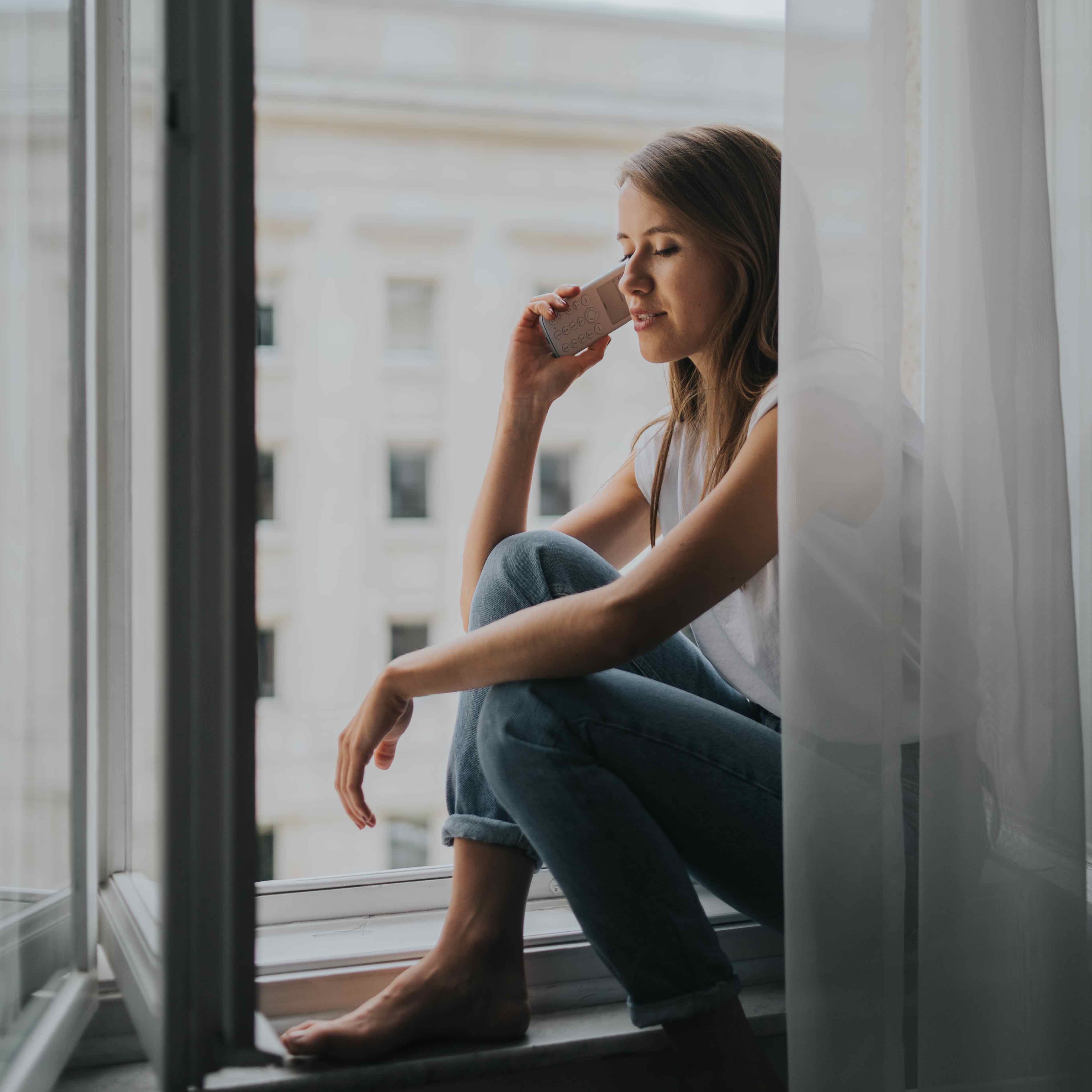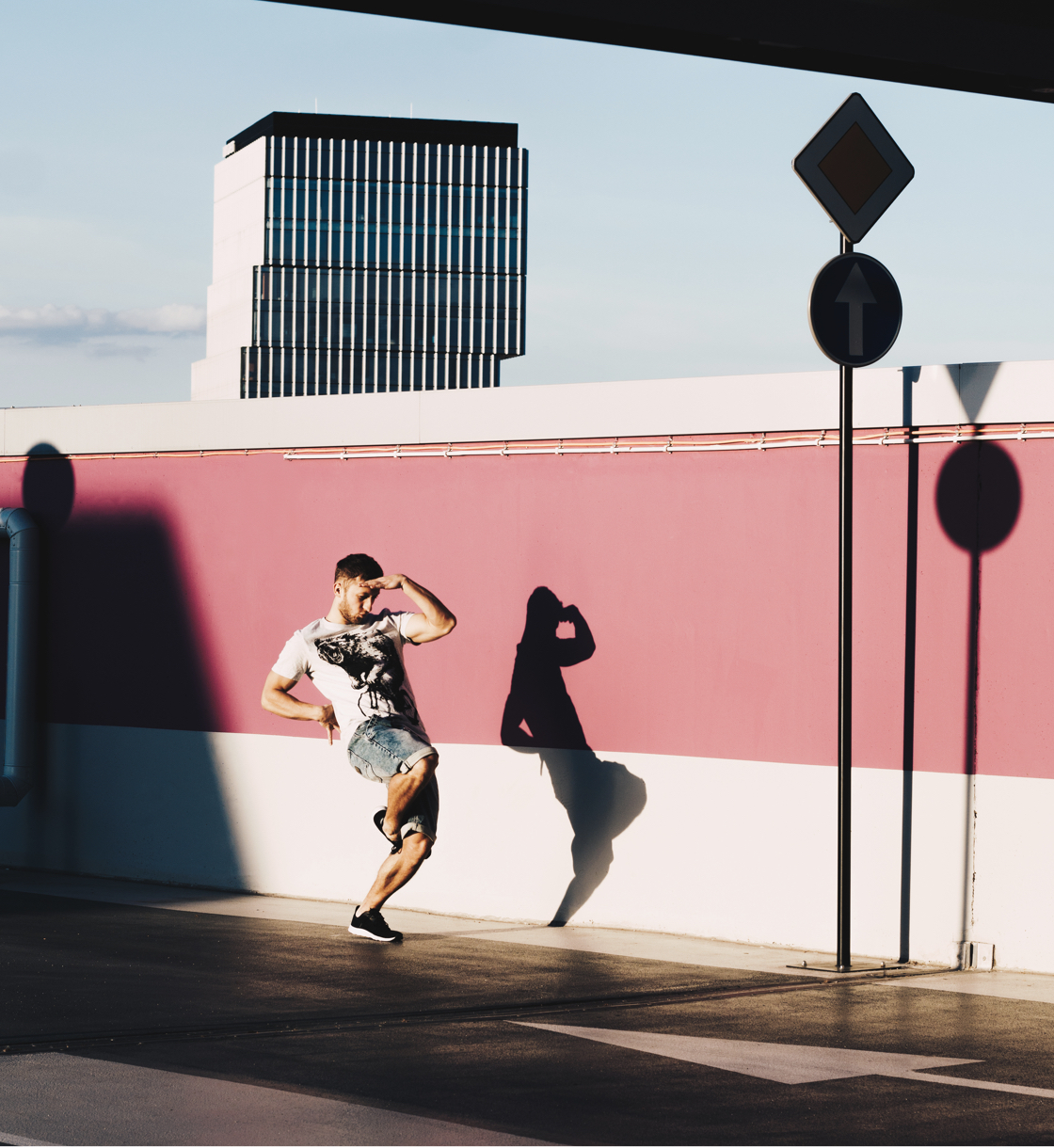 Music
Music for your ears. We decided to take special care to ensure that Pure will sound pleasant and uninterrupting. Mudita Pure was equipped with a great Harman speaker, headphone jack plug and Bluetooth.
Long lasting, replaceable battery
Our dedicated OS features super efficient power management. With an E Ink display that only consumes battery when the content needs to be changed and practically none with data transmission. We're still testing the best solutions, but our estimated battery capacity is 1600mAh.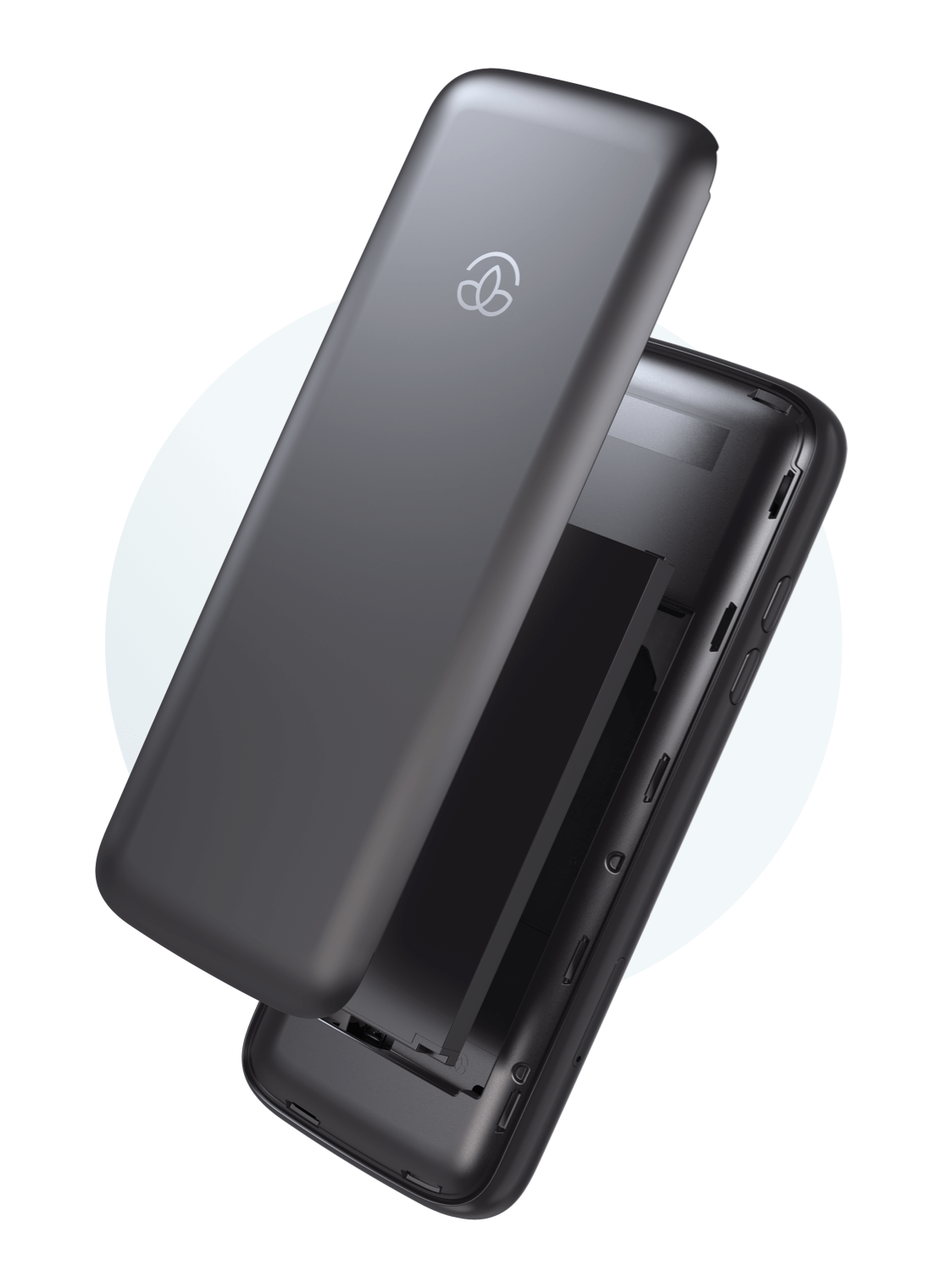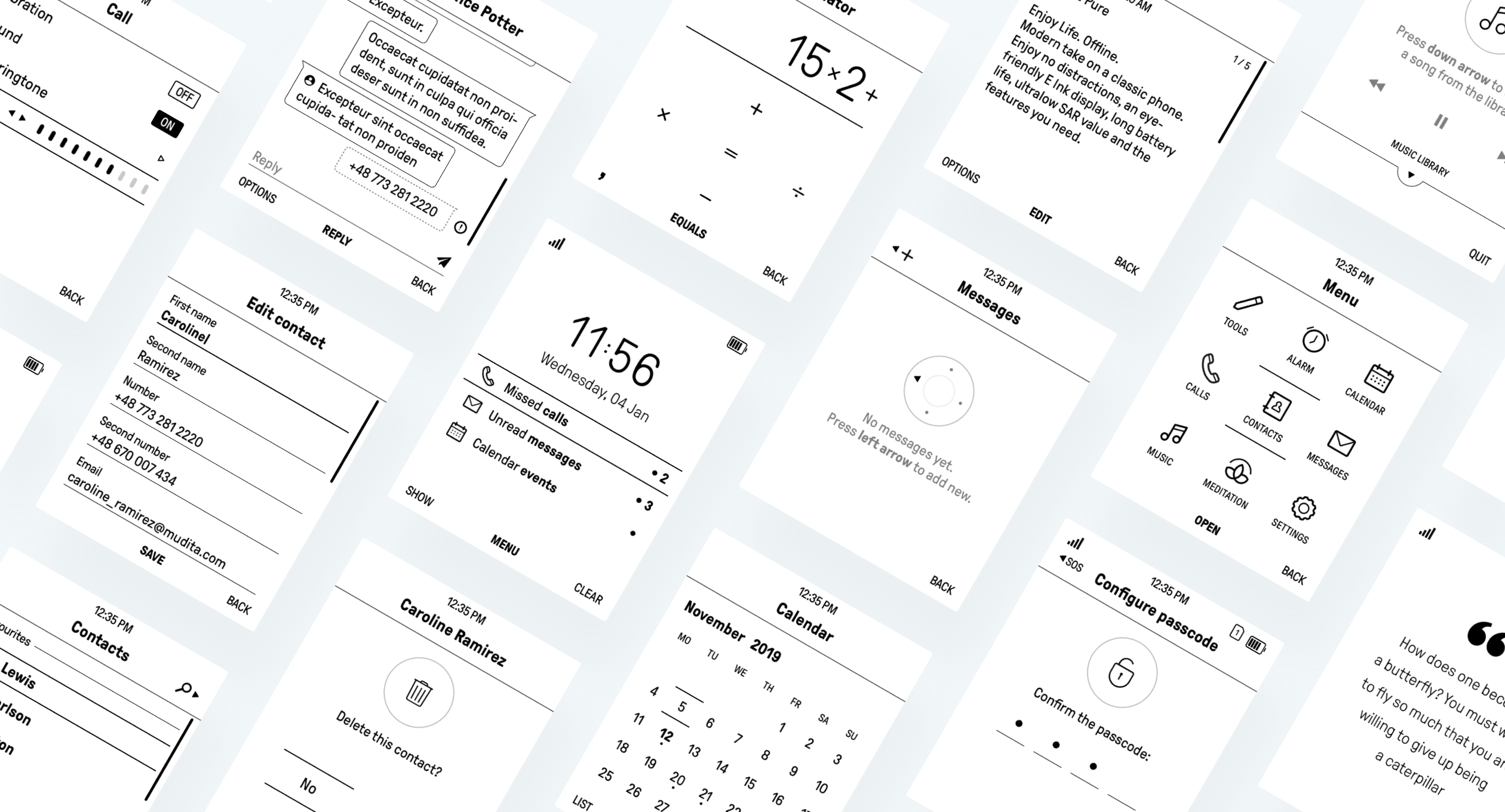 Mudita Operating System
MuditaOS is a light Open Source operating system created in-house by some brilliant minds. It was tailored for the E Ink display and great power efficiency. The system itself is designed to be minimalistic and non-distracting to help you concentrate on what matters most.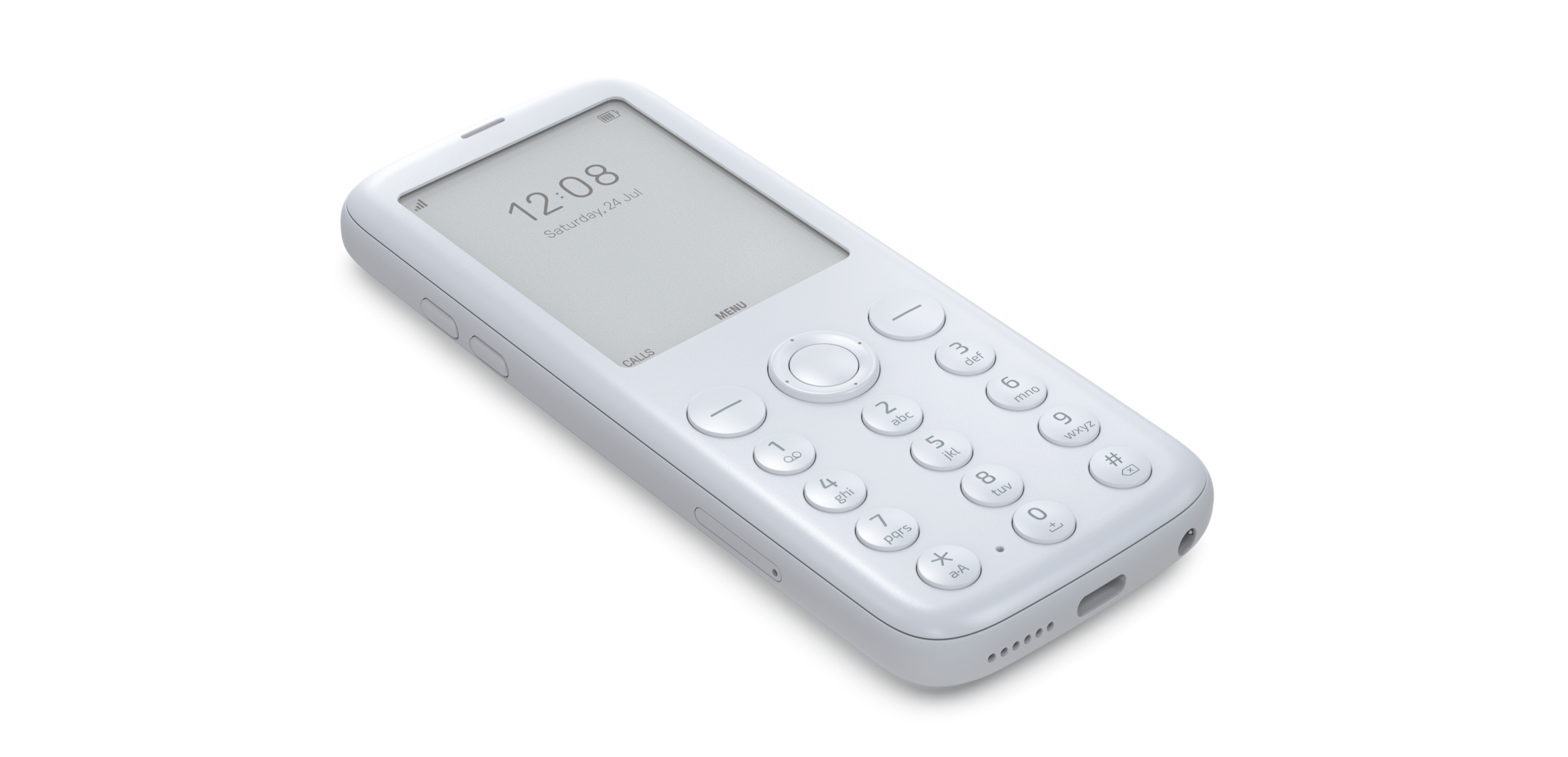 Pure as data modem
Keep your internet on your desk, not in your pocket. Mudita Pure can serve as a data modem for your notebook or desktop computer - just connect it via USB C cable.
Meditation and relaxation
Quieten your mind. Cutting the information overflow helps to reduce stress and anxiety. The Meditation Timer comes with customizable session lengths and statistics. A simple, yet very useful feature for all meditation and yoga enthusiasts.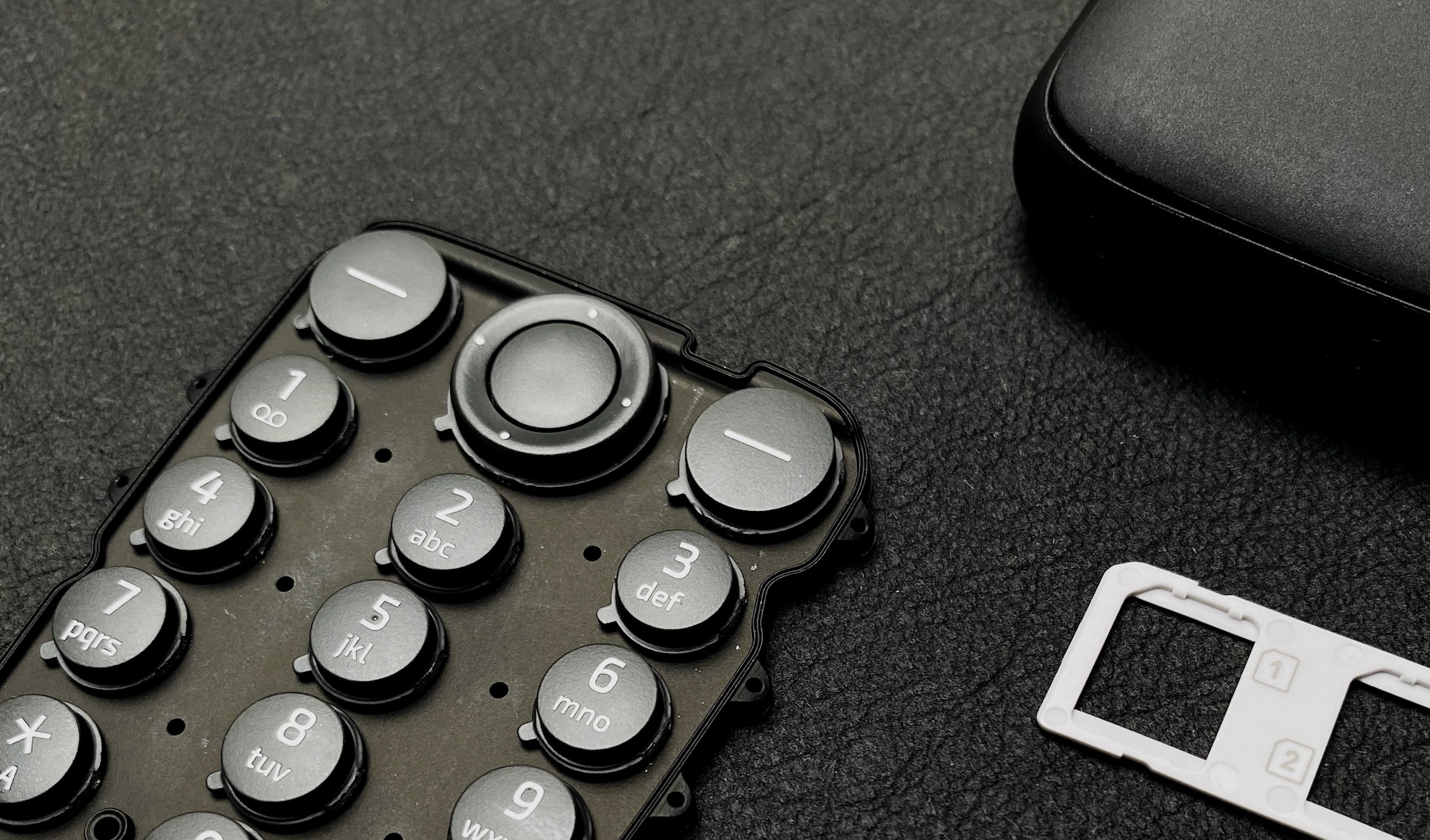 Conscious production
Our mission was to use the most responsible options available. Our every choice reflects the pursuit to provide a more fair trade and ethical device. ​Mudita Pure was not only designed and developed in Europe, we also produce as much of the phone as we could locally.
---
Share this Product
---
Liquid error (templates/product line 6): Could not find asset snippets/aio_reviewform.liquidLiquid error (templates/product line 6): Could not find asset snippets/aio_reviewlist.liquid